Personal Injury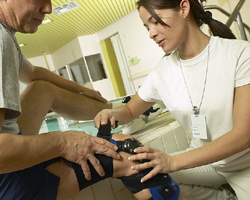 Whether you have suffered serious injury or lost a loved one as a result of an automobile accident, medical procedure or a defective product, we have the trial experience and ability to help you determine what your rights are and seek recovery for you to the maximum extent of the law. The insurance companies have lawyers, you will need strong legal representation to protect your rights. If we determine that you have a strong case and accept your matter, your legal fees will be on a contingency basis. That means you will not owe us a legal fee if there is no recovery. You will be responsible for the reasonable expenses of prosecuting your case.
Buffet pays $550K to child scalded by soup
"Friendly suit" filed in Montgomery County following settlement
Call us today at 301.279.8773 or contact us online for a free consultation and for peace of mind.