Criminal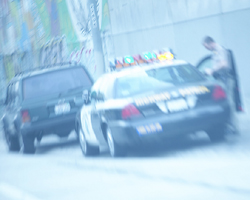 "You might have a legal problem, but don't let the problem have you..."

Whether you are charged with a DUI, DWI, or other more complex charges, we are experienced, tenacious and dedicated to protecting our clients' legal rights. You may have a legal problem, but the question is: does the problem have you? We are here to help you. The government's lawyers aggressively prosecute criminal charges. You deserve the utmost level of diligence and competence in your legal representation. Call 301.279.8773 or contact us online today for a consultation and a fee quote or call to schedule an Initial Consultation.
A Confession Alone, Without Corroboration as to Corpus Delicti is not Enough to Convict a Defendant in a Criminal Case
At trial, evidence must be sufficient to support conviction. A confession by itself is not sufficient. Adequate evidence of corpus delicti independent of defendant's statements of confession. See LEMONS v. STATE, 49 Md. App. 467, 433 A.2d 1179 (1981) The corroboration must touch the corpus delicti in the sense of the injury against whose occurrence the law is directed. Although the corroboration need not be proved beyond a reasonable doubt, the jury must be satisfied beyond a reasonable doubt of the corpus delicti without using the confessions, before they may consider the confessions at all. Gray v. Com., 101 Pa. 380, 47 Am. Rep. 733; State v. Laliyer, 4 Minn. 368 (Gil. 277); Lambright v. State, 34 Fla. 564, 16 South. 582; Pitts v. State, 43 Miss. 472.
Flat fees are available as well as hourly fees for Criminal and Traffic cases.
We accept MasterCard and Visa.
The best course of action is always to take any criminal charges seriously, be proactive and to seek competent and diligent legal representation, investigation and other services. Let our experience and dedication bring you the peace of mind you deserve.