Civil Rights & Employment Discrimination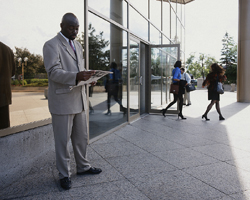 The U.S. Constitution and various Civil Rights Laws promote equality. If you have reason to believe that you've been discriminated against and been subjected to adverse job action based on race, religion, age, disability, sex or gender we can help you. No one should be subjected to a hostile work environment or have their civil rights trampled upon. Our fees in these types of cases are either on an hourly basis or, if appropriate, a blended hourly/contingency fee arrangement. Call us today at 301.279.8773 or contact us online to discuss about your case and options.

There is a $75.00 consultation fee for Civil Rights and Employment Discrimination cases, which will be deducted from your retainer if you chose to retain our office.