Mr. Pishevar's Profile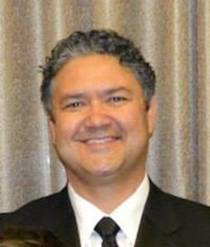 Mr. A.P. Pishevar is a seasoned and sought-after trial attorney. Mr. Pishevar has been quoted in hundreds of news reports on National and Local Television, Newspaper Articles, on the Web and Radio. After reading Mr. Pishevar's credentials, you will see why hundreds of people and corporations have come to rely on his advise and representation. Mr. Pishevar's abilities and representation can be put to use on your side.

Mr Pishevar is rated 'AV' (Preeminent) by Martindale Hubbell law directory. He is assigned a score of 10/10 by AVVO. The National Trial Lawyers Association has recognized him with the "Top 100 Trial Lawyers" Award. He was an Associate Attorney at Alexander Gephardt, Aponte & Marks: Litigation Department (1993-1995). Previous to that he was a Summer Law Clerk to the Hon. Alvin Krenzler of the Federal District Court, Cleveland, Ohio, The Legal Aid Society in Cleveland Ohio and the State's Attorney's Office in Montgomery County, Maryland. He started his private Law Firm in 1995. Admitted to Bar in 1993. Practice areas includes Criminal Defense, Civil Litigation and Trial Practice as well as Immigration Law. Extensive experience in a richly diverse array of practice areas gives us an advantage in perspective and seeing the big picture from unique angles. See our Website for our numerous high-profile cases reported in mass media. Mr. Pishevar is also a Captain in the Reserves - Maryland Military Defense Force (MDDF) JAC Corps. The Judge Advocate Corps of the MDDF helps veterans and returning soldiers with legal issues and also advises the Governor as to certain legal matters.
AREAS OF PRACTICE AND EXPERIENCE:
Business Litigation, TROs and Preliminary Injunctions, Mandamus, Torts, Personal Injuries, Car Accidents, Scientific Misconduct, Municipal Litigation, Sewage Floods, Medical Malpractice, Wrongful Death and Survivor Actions, Trademarks, Constitutional Issues, 1st Amendment, Personal Injury, Criminal and Traffic Defense, DUIs, DWIs, MVA Hearings, Immigration Law, E Visas, Investor Visas, OFAC Matters, CINA and Child Abuse matters, Family and Business Immigration, Deportations and Removal Proceedings, Appeals, Coram Nobis and Post Convictions, Airline Profiling and Discrimination, Civil Rights & Employment Law.

BAR MEMBERSHIP
Admitted to practice law in Maryland, Washington, D.C., the United States Supreme Court and the Federal Court of Appeals, 4th Circuit. Eligible for waiver into Virginia Bar. Member of American Inns of Court and Montgomery County Inns of Court. Member, American Trial Lawyers Association (ATLA).
LANGUAGES
The Firm has personnel with capabilities in: Spanish, German, French, Italian and Farsi.

LEGAL EDUCATION
Cleveland State University, Cleveland-Marshall College of Law; Juris Doctorate, May, 1993. Honors:
Keynote Speaker; Cleveland-Marshall College of Law Graduation Commencement, Class of 1993.
Justice Harry A. Blackmun Fellow.
Moot Court Team: Philip C. Jessup International Competition (1991-92 & 1992-93) best oralist from Cleveland-Marshall & team captain, placed third in the Mid-West Region.
The American Jurisprudence Award for Excellence in Trial Advocacy.
The Spangenberg Award for best student in Trial Practice and Procedure.
Who's Who Among American Law Students; nominated by law school for law student of the year.
UNDERGRADUATE EDUCATION
University of Maryland, College Park; Bachelor of Arts, 1989.
Major: Government and Politics. Minor: English Literature.
LEGAL EXPERIENCE
Private Practice: Law Offices of Afshin Pishevar, Montgomery County, Maryland (9/95-Present)
Portfolio includes civil and criminal litigation; medical malpractice; dental malpractice; personal injury (Plaintiff and Defense); commercial litigation, family law; CINA cases in Frederick and Montgomery Counties representing parents, children and grand parents; criminal defense; educational law (medical school professional comportment defense), contracts/commercial litigation; collections; immigration; employment law (Title VII),various civil rights cases and defense of scientific misconduct allegation (NIH,HHS, Office of Research Integrity) and Sewage Flood Litigation against the WSSC.
Associate: Alexander, Gephardt, Aponte & Marks, Silver Spring, Maryland (12/93-9/95)
Concentration: civil litigation, Federal Administrative (F.D.A. and F.C.C.), personal injury, employment, commercial litigation, communications law and D & O Liability.
Law Clerk-Screener: State Attorney's Office for Montgomery County, Md. (9/93-1/94)
Responsible for making initial determination as to whether case should be prosecuted based on the allegations made within the Statement of Charges. Duties entailed legal research, investigation of criminal records, mediation and interviewing of witnesses.
Summer Law Clerk: United States District Court, Northern District of Ohio, Senior Judge Alvin I. Krenzler & Chief Judge Thomas D. Lambros. (summer 1992)
Analyzed various cases, researched relevant law, presented case to Judge with suggested outcome and drafted opinions.
Law Clerk: Legal Aid Society, Cleveland & Painseville, Oh.. (Summer 1991)
Performed civil research and drafted legal memoranda, appellate briefs, motions, client intake interviews for domestic relations cases and assisted in litigation.
ACTIVITIES
CLO/General Counsel - Hyperlooptech.com
Montgomery County and D.C. Bar Associations (1994-Present). Member of the American Inns of Court. Member of the American Trial Lawyer's Ass'n (ATLA).
Chairman of ATLA's Washington Regional Mock Trial Competition.
President, Student Bar Association. (1992-1993). Elected as head of student body at law school. Responsible for all S.B.A. activities including administration of $60,000 operating budget. Represented school at the A.B.A. convention and before the A.B.A./A.A.L.S. accreditation committee. Chaired all law school Senate sessions and the executive meetings. Appointed all student members to faculty committees. Served on the academic standards committee.
Judge, International Rounds of Philip C. Jessup International Law Moot Court Competition. (1993-94). Heard arguments and read briefs prepared and delivered, respectively, by advocates representing various nations.